Published Date: 13 February 2022
Cyber Security: The Limitless Power Of Data Needs Protection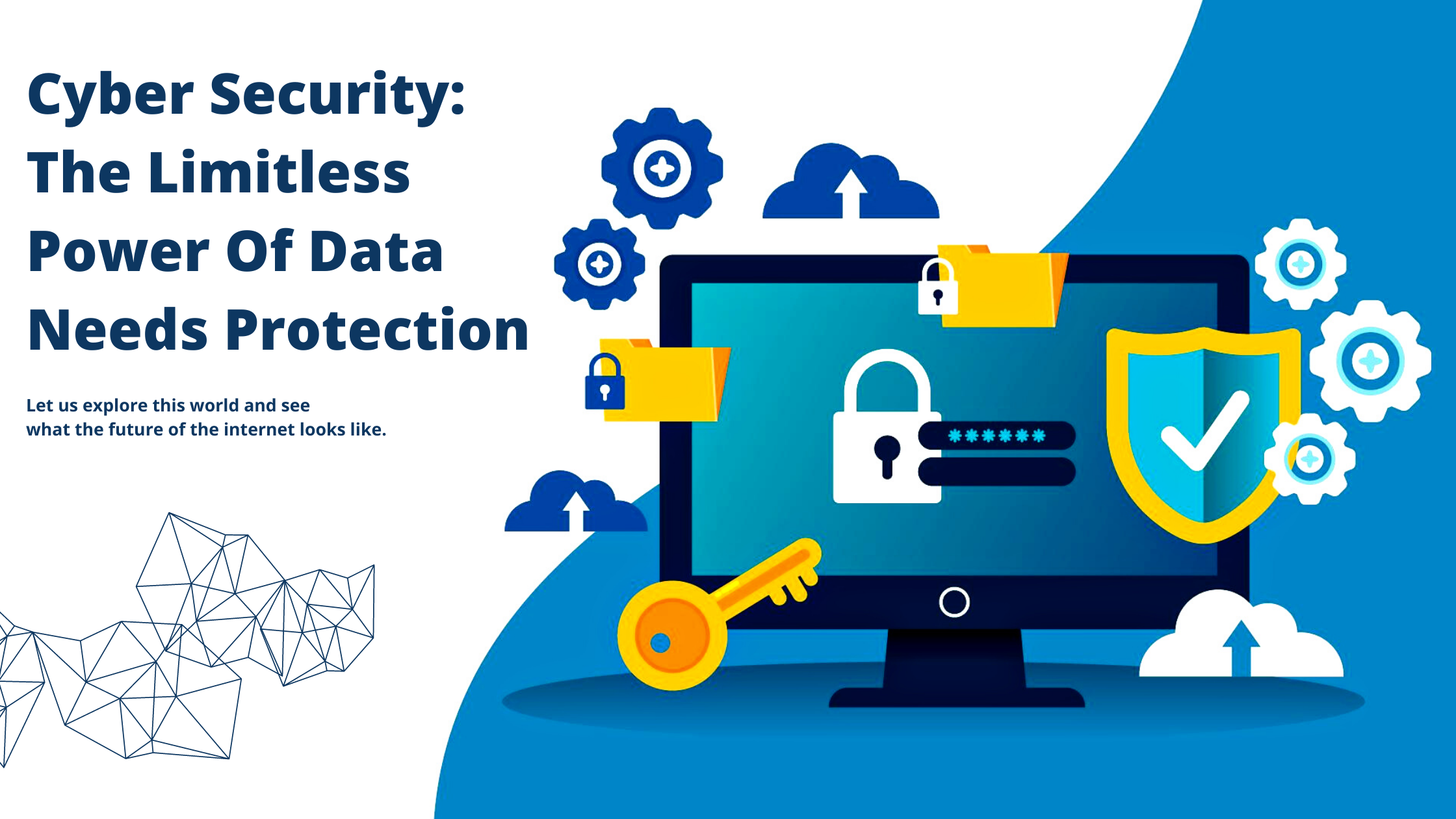 "Our world has gone digital & with it, terms like data security, privacy protection, & cyber safety have garnered immense traction. Let's dive deeper into them!"
"Microsoft Disables Internet Macros in Office Apps by Default to Block Malware Attacks", "Israeli Firm, QuaDream, Caught Weaponizing iPhone Bug for Spyware", "Hackers Exploited 0-Day Vulnerability in Zimbra Email Platform to Spy on Users", "Every Business is a Target of DDoS Attacks", and so much more happening in the cyber security domain. These are just the latest headlines! Well, let us explore this world and see what the future of the internet looks like.
The phrase "Data is the new oil" has been around for a decade now, but not many grasp the enormity of it. Studies suggest that the future belongs to people who run digital businesses rather than oil companies. We are on the verge of entering Metaverse, a concept that has no bounds whatsoever! Is it the right way forward with cyber vulnerabilities at an all-time high?
Do you know that cybercrimes will cost companies worldwide an estimated $11 trillion annually by 2025? Moreover, do you know that the cumulative investments in cybersecurity modules are about to hit around $2 trillion by the end of 2022? It is time to shine more light on this topic!
---
What Is Cyber Security?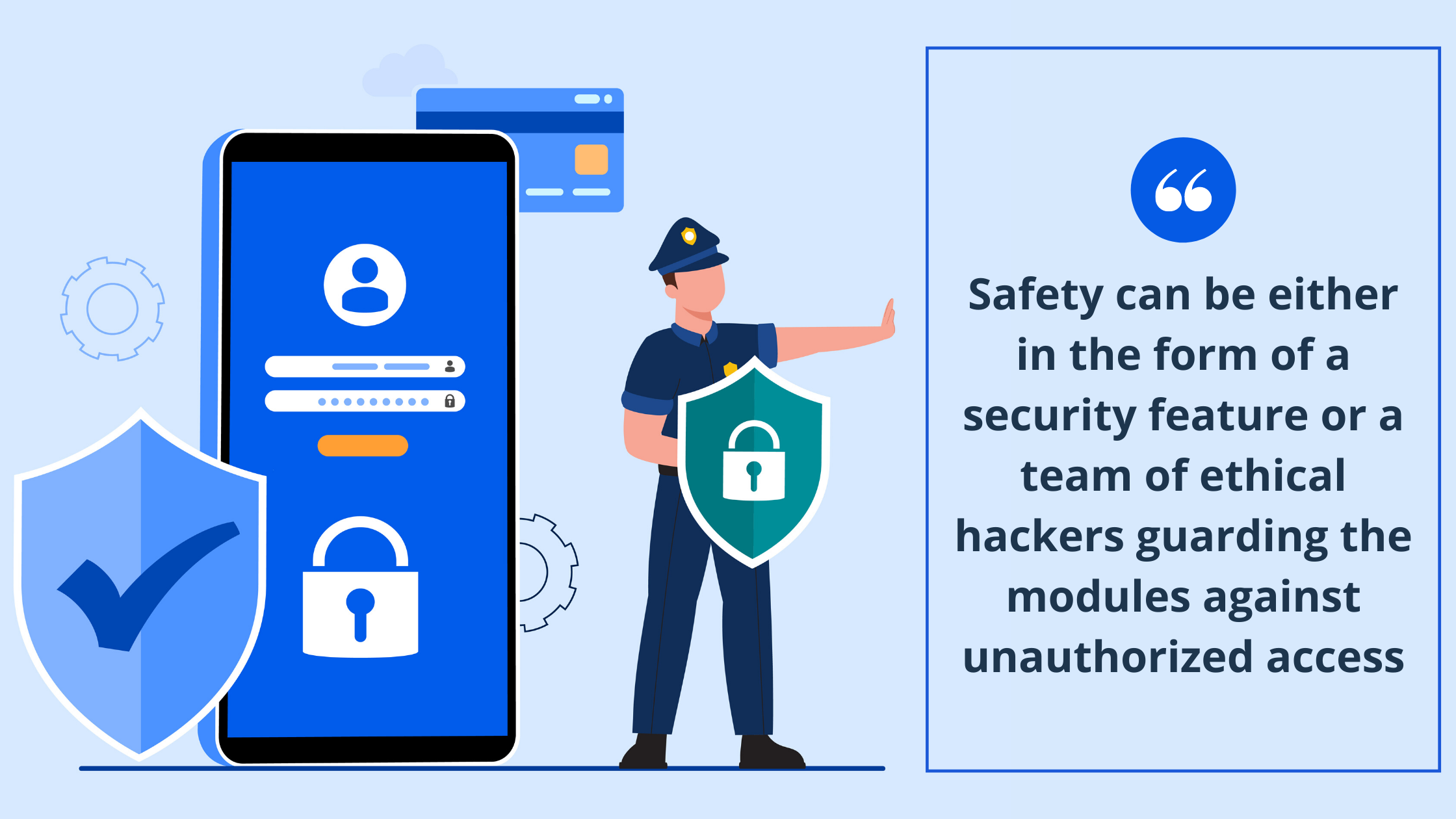 The protection of web-connected online systems and hardware technologies from any kind of susceptibility is called Cyber Security. This safety can be either in the form of a security feature or a team of ethical hackers guarding the modules against unauthorized access.
As the number of devices increases and the speed of online access enhances, the threat of malicious cyber attacks grows. All we can do is try our best to stay ahead of the criminals looking to take advantage of the bugs. The swelling volume and sophistication of cyber attackers, their techniques have put the entire planet in egregious danger.
Data breaches are happening more frequently than ever and people, as well as enterprises, are falling for newly engineered invasions. We need to become more resilient and have as much knowledge on this subject as possible to keep our assets/credentials/privacy/lives safe
Importance Of Data Resilience In Cyber Safety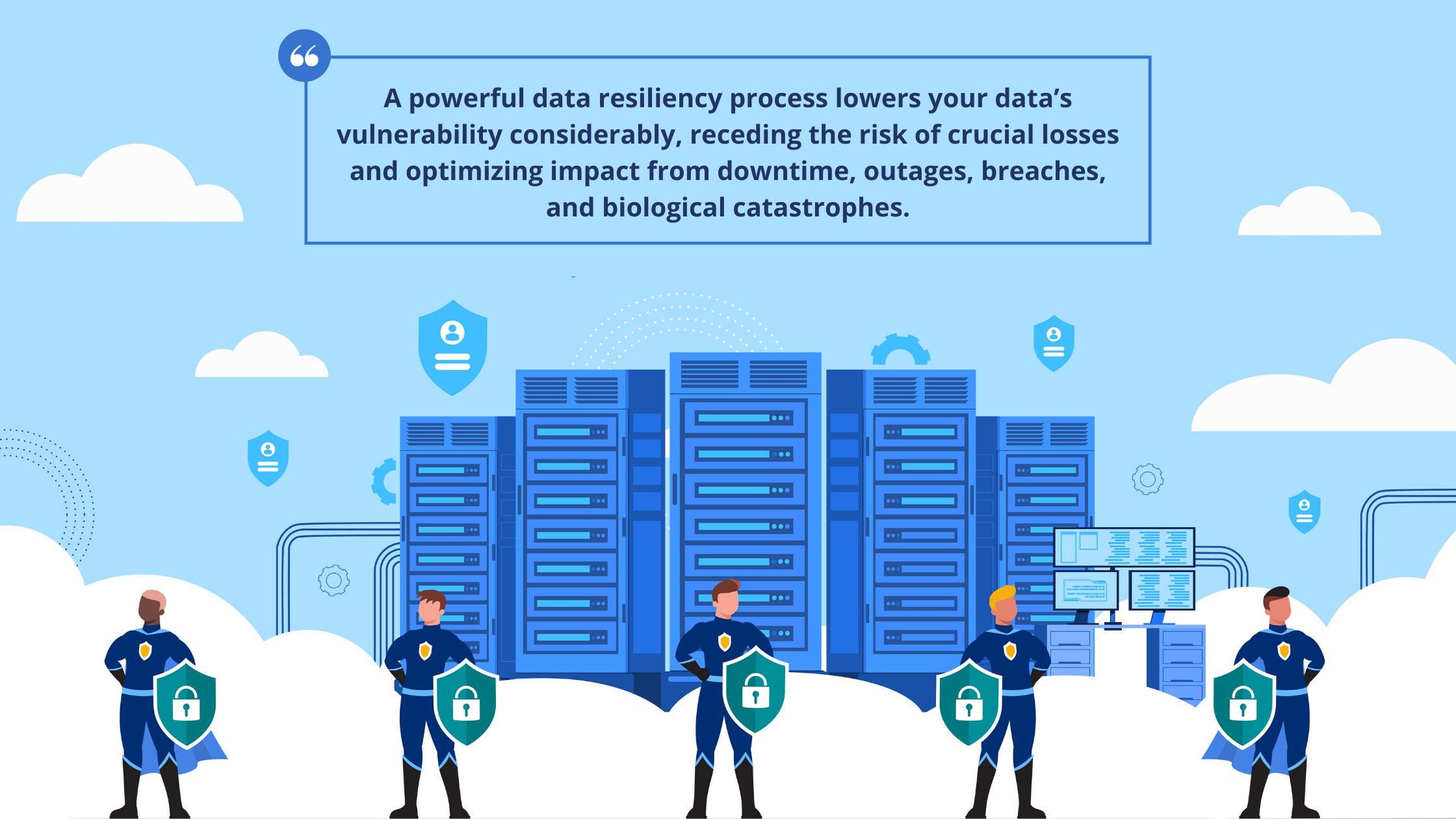 The term "Data Resiliency" is used mostly by multinational enterprises but is now becoming essential for small-medium scale businesses as well. It refers to the act of keeping user and company data divided among different servers located at various distinct locations.
In the event, that data at a certain location becomes corrupted or is unavailable, the company still stays active and runs on the basis of a different server! As soon as the breakdown occurs, the system shifts its connection from the primary server to the secondary and keeps the trade stable. This procedure has saved millions of companies from tanking overnight.
A powerful data resiliency process lowers your data's vulnerability considerably, receding the risk of crucial losses and optimizing impact from downtime, outages, breaches, and biological catastrophes. Data springs back seamlessly and users hardly know that a disturbance has taken place. It gives you ample time & control to fix the issue. These systems also allow firms to avoid inactivity while performing upgrades, data migration, & scheduled maintenance.
5 Cyber Security Threats Of Grave Concern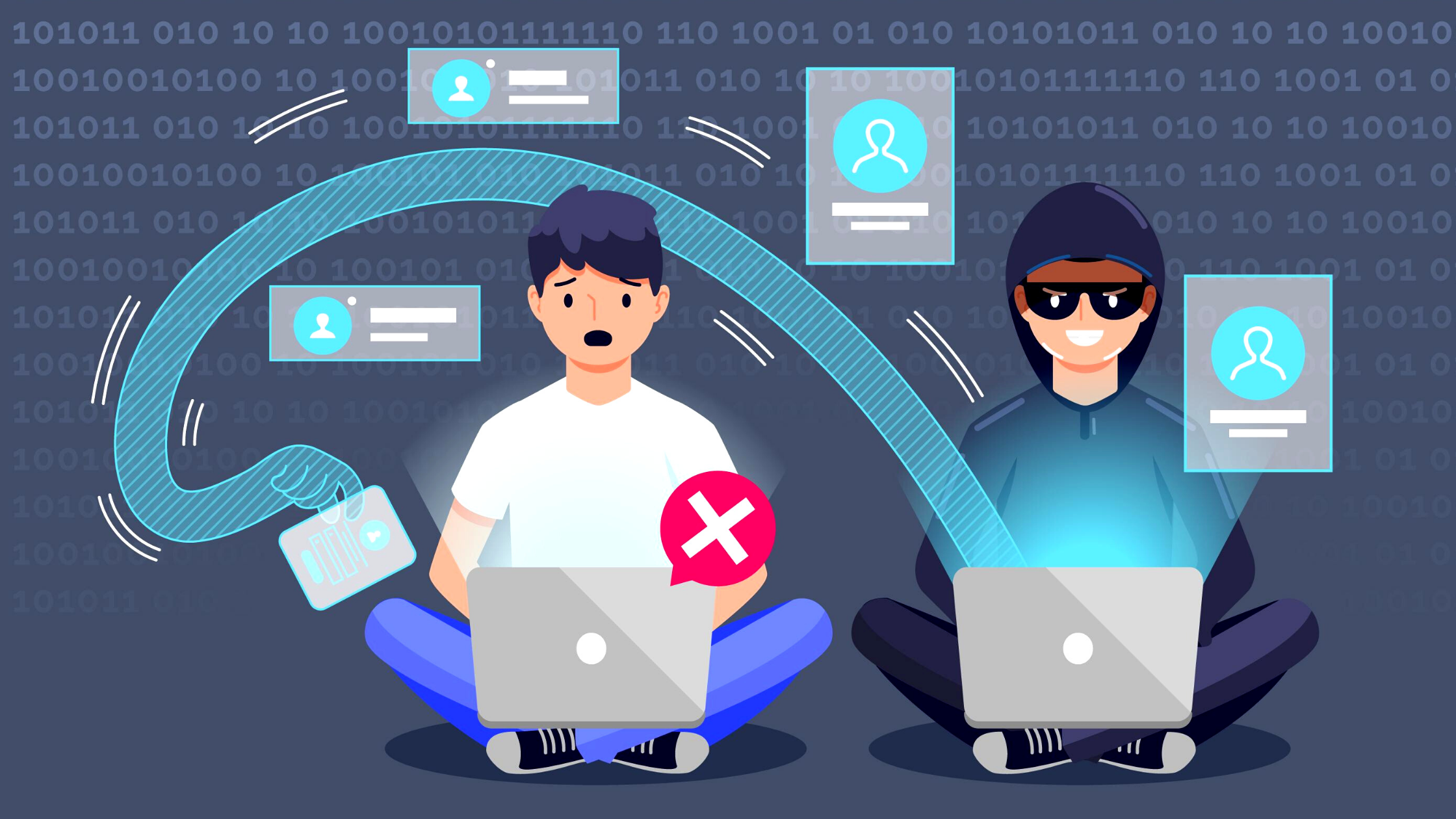 Ransomware Outbreak

Ransomware is malware that impedes system users from retrieving the data via encoding of the files over a computer network. The hackers then demand money to release the data or unlock the system. It is basically a form of blackmail.
Phishing Attack

Phishing can be detected in mostly all types of cyberattacks. It is based on misleading users into giving out money or essential credentials via fake emails, websites, text messages, instant pings, or calls. They are the most common form of cyber threat.
Crypto Jacking

This is one of the most dangerous forms of cybercriminal activities and can lead to losses of a significant amount of money. Here the attackers achieve remote access to your device, be it a PC or a mobile, and then use it to mine cryptocurrencies.
Cloud Assault

​​​​​​​Cloud services face a critical threat from cybercriminals and need to be on-guard 24/7 as they handle loads of data at a time. The attacks could be anything from a data breach, ROS raid (Rejection Of Service), cloud malware, to complete account takeover.
Attacks Via IoT Gadgets

Yes, linking various devices via the internet has come in handy for humankind. It has made life considerably easier and fun to live. But, it has also left the urban population vulnerable to privacy breakdowns. The hackers in control of an IoT device can not hear and see you but acquire private information about your whereabouts and more.
5 Data Security Tips For All Businesses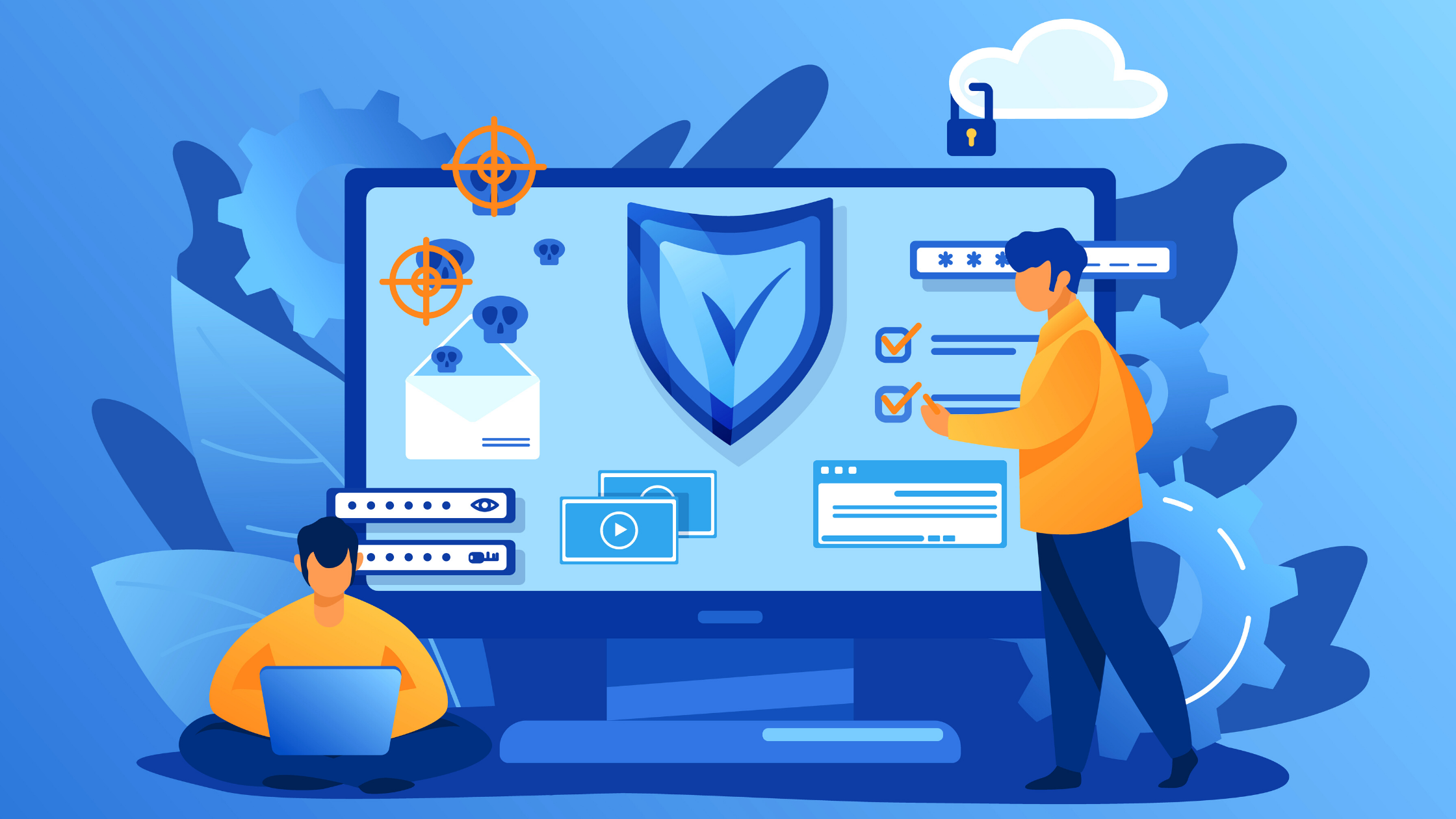 Embed Data Security Modules

​​​​​​​​​​​​​​First and foremost, don't treat cyber security systems as an add-on feature but a fundamental module to possess from day one. Curtail the access to as less people as possible. Allow the clients or staff members to see and interact in a controlled manner.
Moreover, ensure that all the confidential data is encrypted via robust algorithms and schemes to make the information illegible. It is also wise to make your users use methods like two-factor or multi-factor authentication.
Train Employees As Per Data Protection Policies

​​​​​​​​​​​​​​Do not have a weak link in the chain of command! Lack of awareness or readiness to abide by the security regulations can lead to disastrous outcomes. Ensure that all your staff members have basic training on how to maintain data security at all stages.
Coherent Data Regulation

Be aware of the government policies on data security and handling. Abide by the regulations set by them and follow the rules to the last period. It helps your business stay on the good side even if a breakdown occurs. A nation's government is responsible for maintaining order, both physically and online. Ensure to take advantage of it.
Efficient Planning For Breakdown Response

Always have a plan for the worse days. The backbone of any business is its confidential data, and it's important to have a fail-proof plan to secure it within moments of a breakdown getting detected. The cyber security company you have partnered with or your in-house team should have strong data recovery protocols in place of the mayday!
Data Backup

Lastly, every entrepreneur should be ready for the worst. There are times when retrieving data seems impossible and in order to save the business, your company should possess a backup. As mentioned above, data resilience can do wonders.
---
Conclusion
To wrap it up, cybercriminals have been unloading their malicious codes in software programs worldwide and deploying full-blown rapidly moving cyber-attacks affecting the nerve center of global organizations. The growth in complexity of these episodes is exponential! Our hope for a brighter future is dimmer than ever, but as the saying goes, "Humans always find a way out". We will persist as more and more youngsters choose to enter the field of cyber security.
Similar Articles
Please check out the similar posts.